Art therapy is a treatment process which assist in helping addicted individuals to recuperate.
Art therapy is therapeutic in nature and individuals who take part in it, employ the creative pattern and process that comes with artwork to express their emotions and feelings. 
Art therapy comes in handy when you want to handle emotional conflicts, personal improvement, behavior management, mental health treatment and control of addiction.
Art therapy helps you to understand visual interaction. At the start of a rehab, it could be challenging for you.
However, when you remain consistent and with the help of people who are around you, you will be fine. Art therapy can be regarded as a suitable act of communication and it appropriately replaces vocal communication.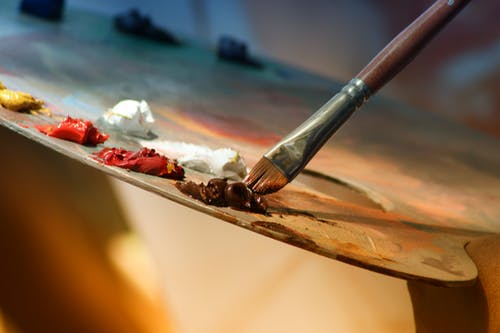 So, people who have problems communicating would find art therapy as a great alternative, particularly those who find it difficult to narrate what they are going through.
Also, the use of art therapy ensures individual breakthrough. People who are going through unfavorable situations will find art therapy a proficient means of visual communication.
Someone who exhibits positive recovery signs during the course of art therapy will definitely want to know more about himself or herself. In addition, he or she will learn to put trust in therapists.
In addition to this, addicted individuals who undergo art therapy will have a better form of self-reflection. For instance, you might be given images illustrations where the negative and unpleasant effects of addiction would be displayed.
Having a graphic representation of these would give you more reasons why you should not indulge in your addiction.
For people who do not have a good dose of self-confidence, art therapy helps to build it. If you observe closely, you will notice that people who do not think well of themselves are those who get addicted.
With art therapy, they are bound to get better with themselves, and they would carry on with their lives as usual.
Emotional restoration is one of the benefits of art therapy and this helps an individual recovering from addiction to readjust positively.